The children in Year 6 had a brilliant end to the year, with a residential trip to Robin Wood, closely followed by the KS2 production of The Lion King. At Robin Wood, it was great to see the children challenge themselves, but more importantly supporting each other and having FUN!
The literacy work for the first half term will be loosely linked with our trip to Robin Wood. The children will complete a non-chronological report on Dobroyd Castle, which is where the activity centre is based; a recount as a local policeman, who was involved in an alien abduction; as well as their own piece of suspense writing. After the half term break in February, we'll be basing our literacy work on 'The Arrival' by Shaun Tan, which provides opportunities for lots of drama work to support the writing the children will be producing.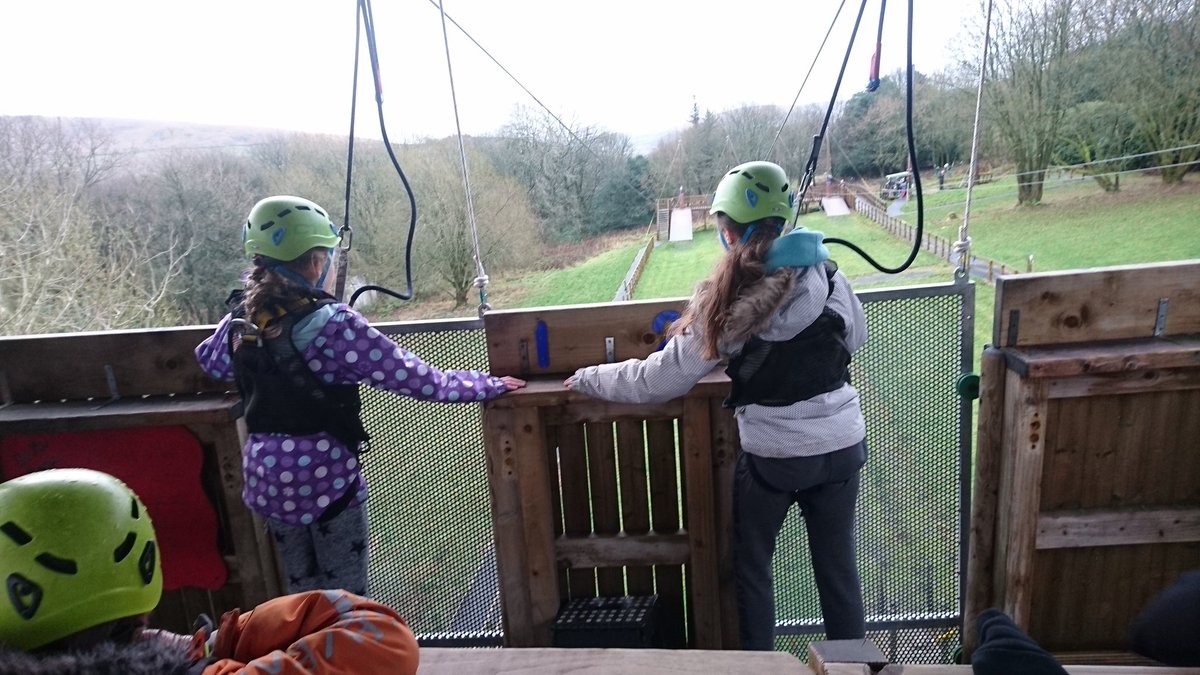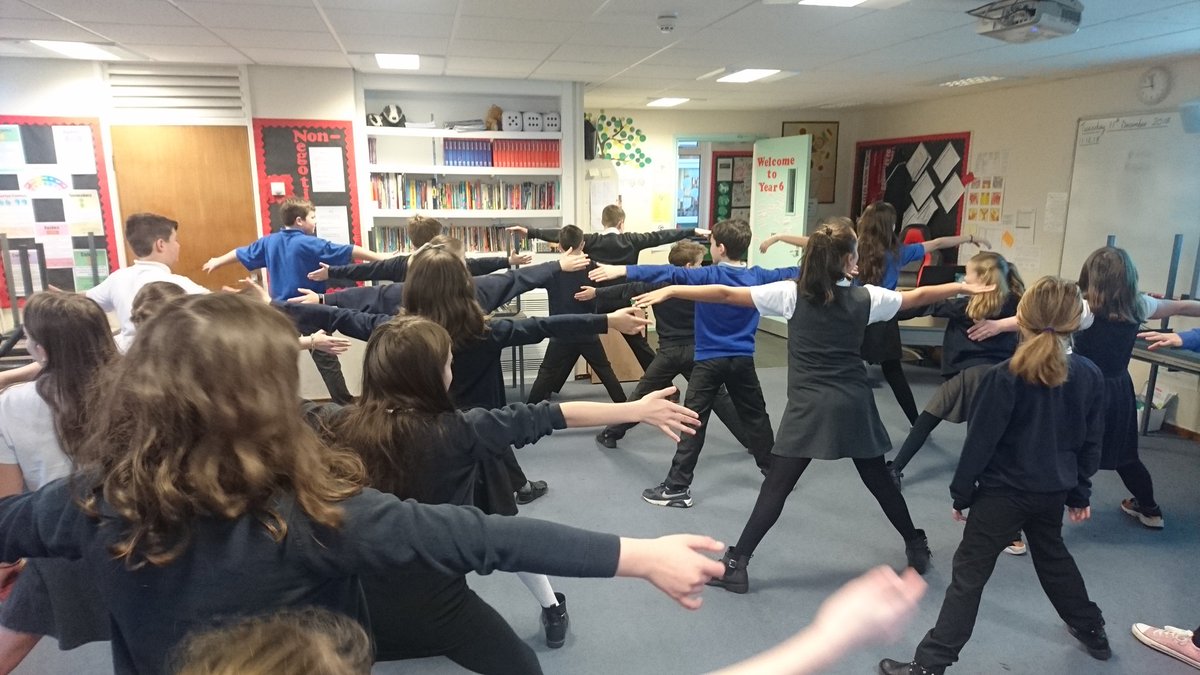 Two of the girls about to take the leap on the zip-wire! A quick yoga session in class just before Christmas.
In topic, we will be focusing on the Mayan civilisation, which will include learning about the Mayan people, their religion and how they lived.
In maths, we'll be revisiting our work on fractions to really try and cement the children's understanding, before tackling algebra (Mrs Goodwin's favourite) and finally moving onto measurement, which includes perimeter, area and volume.
Wednesday 30th January - Oliver! Matinee performance @ Holmfirth High School